About Us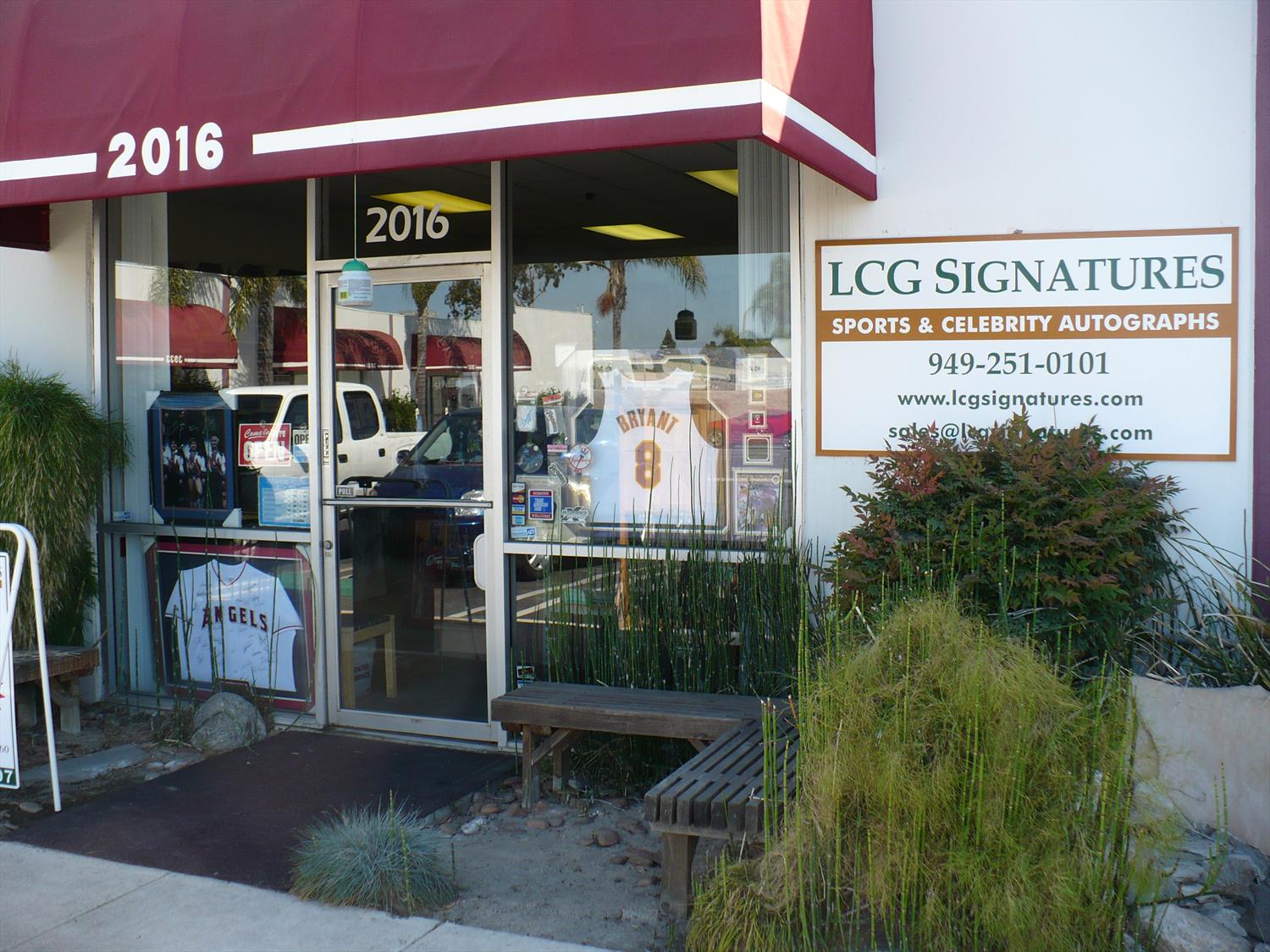 Since the times of ancient Greece, artifacts of champions have been a coveted part of all cultures. During events hosted in front of the emperor, the likenesses of gladiators and combatants were carved as wooden figurines and sold as memorabilia to the elite members of society. Fortunately, we live in an age where you don't have to be elite to own signed collectibles of our modern sports gladiators. But history does show that these heirlooms are often considered as stable an investment as gold. We feature California's finest selection of items for every budget so that everyone gets a chance to own a piece of history. For more information about our selection, or to find out what memorabilia is currently in stock at our Newport Beach store, please give us a call.

Why are collectibles from stars of major sports a good investment?
When you drive to our Newport Beach location, you are taking a journey into a solid world of iconic signed collectibles from stars that have been famous for generations. These memorabilia are considered a great investment among Wall Street traders due to their ability to hold value. Just as with fine art, the stars of today and yesterday hold a fond place in human history. Everyone wants the picture of Babe Ruth from when he predicted his first home run and subsequently knocked it out of the park. You'll find signed treasures like this and more at our Newport Beach retail store. We offer items that go far beyond baseball and football. Please ask about collectibles from other sports.

We know who's who among stars from modern sports teams and far into the past.
For most California consumers, it stands to reason that you don't want to buy a collectible of your favorite sports star unless the seller has strong knowledge about that item. Some of the questions that we ask are vital to ensuring that you don't get stuck with a lemon investment or falsely signed memorabilia. This concern is why we like to stock everything at our Newport Beach location, where it can be securely stored in a climate-controlled atmosphere. Under the lighting of our offices, we can determine which collectibles from a sports star's past are legitimate and properly signed, and which should be returned to sender. Therefore, you can rest assured that our stamp of quality on a collectible is worth every penny. For more information about memorabilia, please visit our California offices.